His time on the witness stand came at about 3:45 Thursday afternoon. He came in, looking good in his suit, which was sent for the occasion.  Because of matters of faith and conscience, Ken chose not to testify.  The judge gave Ken due warning of the consequences for his decision.  As a result, he was charged with civil contempt, and the judge indicated that the prosecution may charge him with criminal contempt at a later time.  At this point, there is no sentence handed down for these charges.  Ken will remain in the area for the duration of the trial.
Although we are disappointed with the ruling, we are confident that God is still ruling over all.  As a church, we go in faith, and support each other in these difficult times.
See http://christiannews.net/2016/09/23/my-faith-wont-allow-it-judge-holds-imprisoned-pastor-in-contempt-during-international-kidnapping-trial/
and http://christiannews.net/2016/09/22/fight-or-flight-trial-underway-of-virginia-man-accused-of-helping-ex-lesbian-flee-country-with-daughter/
BUFFALO, N.Y. — A federal judge held a Mennonite minister in contempt of court on Thursday after refusing to testify for reasons of "faith and conscience" at the trial of a Virginia man who is being accused of aiding an ex-lesbian turned professing Christian who fled the country with her daughter in 2009 to escape a court order.
Kenneth Miller, who is currently serving a 27-month sentence in a federal prison in Vermont for likewise helping Lisa Miller—no relation—flee to Nicaragua, is now potentially facing new charges and a longer prison sentence for declining to testify against others.
Miller had been escorted into the courtroom by federal marshals after being ordered to testify in the trial of Philip Zodhiates, who is charged with international parental kidnapping and conspiracy for allegedly driving Lisa Miller and her then seven-year-old child from Virginia to New York.
Kenneth Miller's attorney, Herbert Greenman of Buffalo, had advised the court in advance that the pastor was going to decline to testify, citing the Fifth Amendment. The jury was consequently recessed until the court discovered whether or not Miller would comply.
U.S. Assistant Attorney Paul Van De Graaf of Burlington, Vermont informed Miller that he had been granted immunity in speaking—that his testimony would not be held against him.
"You no longer have a Fifth Amendment right not to answer," advised Senior U.S. District Judge Richard Arcara, who then asked Van De Graaf to read aloud the immunity order.
Moment later, Van De Graaf proceeded with the questioning as Miller was placed on the stand.
"In September 2009, where did you live?" he asked.
"On the advice of my attorney, I decline to answer the question," Miller replied humbly, choking up as he sought to respect the court but chose to stand by his convictions.
Van De Graaf repeated the question.
"For reasons of faith and conscience, I am not answering," Miller again replied.
Arcara warned Miller that if he did not answer the questions he would be held in contempt of court, which could escalate to criminal contempt of court. Miller understood.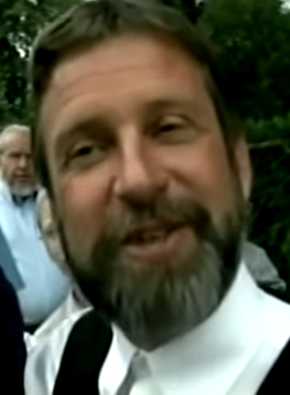 Arcara asked Van De Graaf to ask Miller additional questions, giving him further opportunity to comply. He remarked that there was "no lawful basis" for Miller to decline as Arcara had granted him immunity for testifying.
"Have you met Lisa Miller?" Van De Graaf asked.
Miller again responded that he could not answer for "reasons of faith and conscience."
"Did you call Timothy Miller?" Van De Graaf questioned.
As Miller stood firm and again declined to answer, Arcara held Miller in contempt of court under 18 U.S. Code 6002. His supporters remained standing until he was escorted out the courtroom. Van De Graaf smirked.
Miller, who has been serving his sentence in Vermont, is now being held in a Buffalo prison for the duration of the trial in the unlikely event that he changes his mind.